One week away from the celebration of everything hearts day, or Valentines Day, and here is a quick, yummy, heart-inspired homemade, tween-approved Valentines meal idea – Homemade Heart Ravioli.
Last fall I made these rosemary butternut squash ravioli for a small dinner party, and they were a huge hit. I thought I could use this same technique and fill with one of my tween's favorite food groups – cheese, cheese, and more cheese!
I was inspired by the cheese filling from this recipe from Snaps & Blabs. I mixed 2/3 cup of cottage cheese with 2/3 of fresh finely chopped spinach (because I have to sneak in veggies somehow), and mixed in 1 egg along with 1/3 cup of grated parmesan cheese into a bowl.
To make, take two pieces of wonton wrapper and cut out a heart shape using a cookie cutter.
Place a spoonful of the cheese mixture in the center of one, and using your finger and some water, wet the edges of the wonton wrapper and attach the other one on top. The water acts like a glue to seal the edges of the wonton wrapper.
Assemble the remaining ravioli, and place on parchment paper or dry wire rack until ready to boil.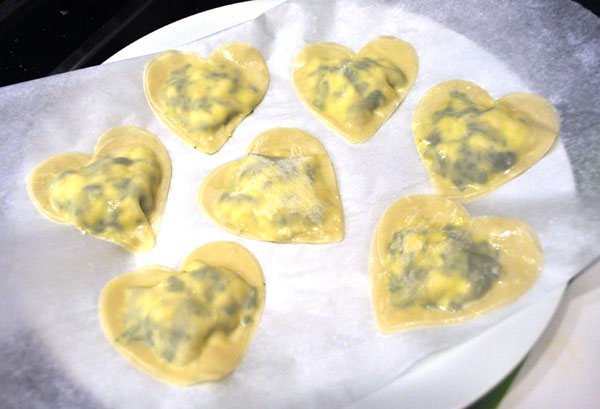 Drop a small number of ravioli in saucepan filled with boiling water (just enough that the ravioli aren't too crowded so they won't stick to each other). Cook just until the wrapper starts to wrinkle and becomes translucent, about 3 to 4 minutes. Pull out cooked ravioli with a slotted spoon and place on plate. Serve immediately.
You can drizzle with a little olive oil, sprinkle some parmesan cheese on top, and finish off with fresh cracked pepper, or spoon on some marinara sauce and sprinkle some parmesan cheese on top as well.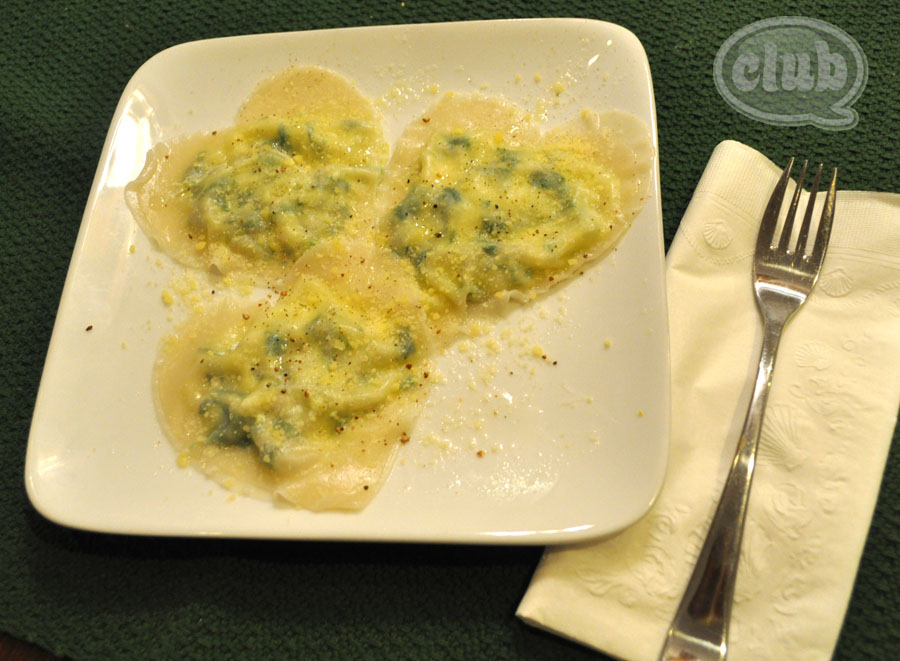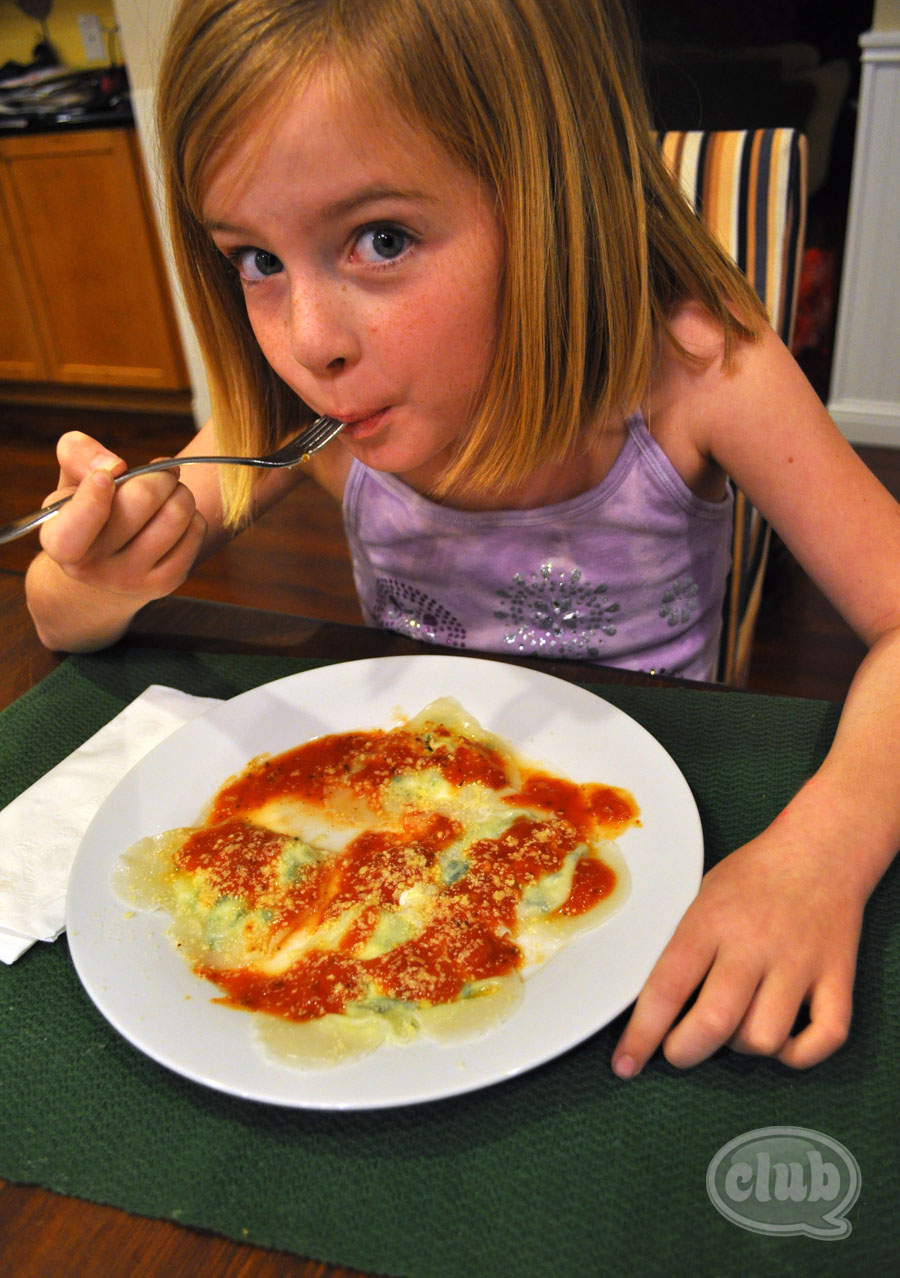 I think you can guess which way my tween preferred! = )
This is a great family Valentines dinner idea. So simple, your tween will want to get involved and help cook as well! Enjoy!
If you liked this post, and want more, you can subscribe to be on our mailing list here.