I'm busy crafting today, but I wanted to share some more fun tidbits from my Crafternoon Tea with Miss Pauline. Since we had the candy melts out to make our Fall Cake Pops, I couldn't resist making some fun candy mustaches. I used this mustache candy mold and a variety of flavored and colored candy melts, from vanilla, peanut butter, and chocolate, along with popsicle sticks. Make a plate of these, and you have an instant party! The girls were giggling so much eating and making faces with the mustaches. I just had to share some of the shots.
Enjoy and happy crafting!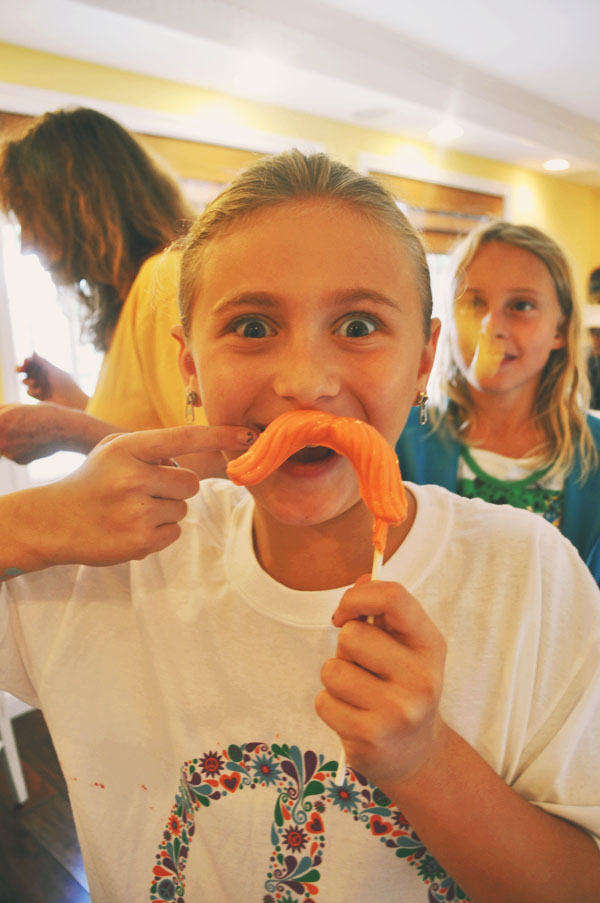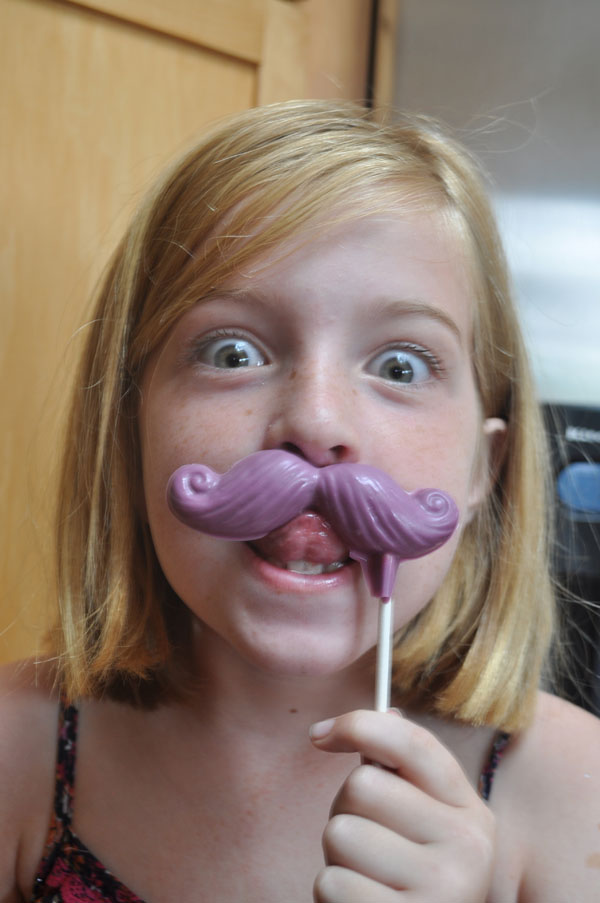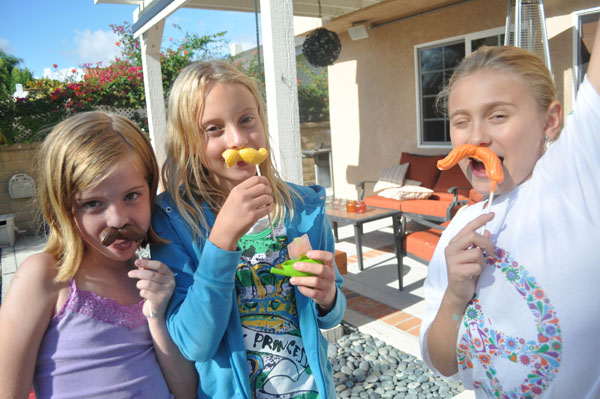 If you liked this post, and want more, you can subscribe to be on our mailing list here.
The following two tabs change content below.
I'm the crafty maven, and I'm on a mission to spread craftiness. With a fine arts degree, over 15 years experience in children's publishing, and a savvy, stylish, sassy tween daughter, I come armed with perspective and passion to inspire tween girls and their mothers to be crafty together.
Latest posts by Pauline Molinari (see all)