I am so happy to be back from The Southern Couture to share with y'all a delicious and easy recipe that is fun to make with your kids and get them involved too.
Have you ever just been craving a s'mores but didn't have a campfire built to roast your marshmallows on? Well now you don't have to have the fire in order to enjoy this delicious recipe. All you need is your microwave and you are ready to go.
Ingredients:
Graham crackers- Try the chocolate graham crackers too if you are a chocolate lover like my husband.
Chocolate bar
Marshmallows
Place half of a graham cracker on a plate and then top with a piece of the chocolate bar first and then one marshmallow. Microwave for about 20 seconds. You may have to cook for about 10 seconds longer if the marshmallow needs to be melted more.
Take the plate out of the microwave and then top it off with the other half of the graham cracker. Your símore is now ready to enjoy without all the fuss of building a fire to roast them.
It will still taste delicious and give you a walk down memory lane at the same time to your favorite summer camps.
I hope you enjoy this sweet treat as much as I do and make some wonderful memories this summer with your kids too.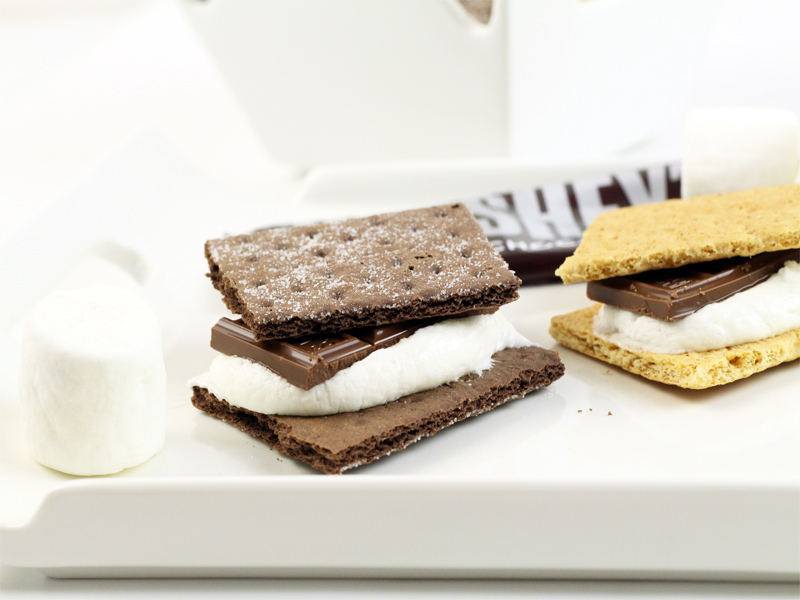 I hope you will also enjoy what else I have been up to lately and will stop by to say hello†on Facebook, Pinterest, Instagram, and Twitter. I would love to hear from you with any comments, suggestions, or ideas you may have.
Below are also a few things I have been up to lately that I think you will enjoy!
DIY Boxwood Wreath for Only $8
Upcycled Washi Tape and Desk Organizer