And Introducing Camp Chica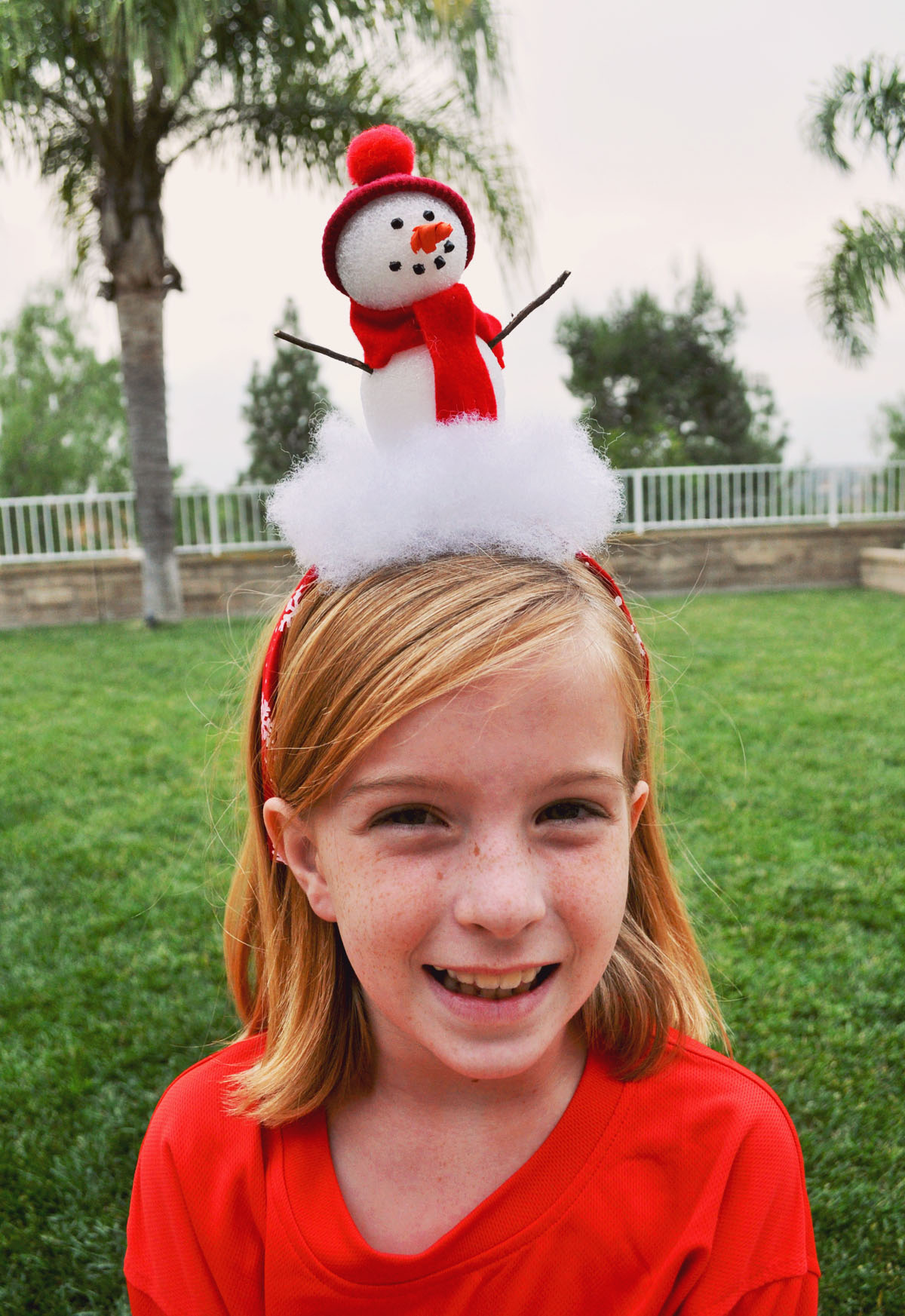 Wow! I can't believe how much my girl has grown! I took this picture of her 3 years ago, when it was just the beginning of my crafty blogging journey.
We made these cute snowman headbands for all the girls in her girl scout troop for their winter sing-along party. They wanted to stand out as a troop, and in my daughter's words, "BE ORIGINAL!"
Well, it worked. That year we made 9 snowman headbands for 9 girls. They were so cute!
Three years later, and her and I are still enjoying crafting together. And I know she has the teaching spirit in her, and the love of passing on the craftiness.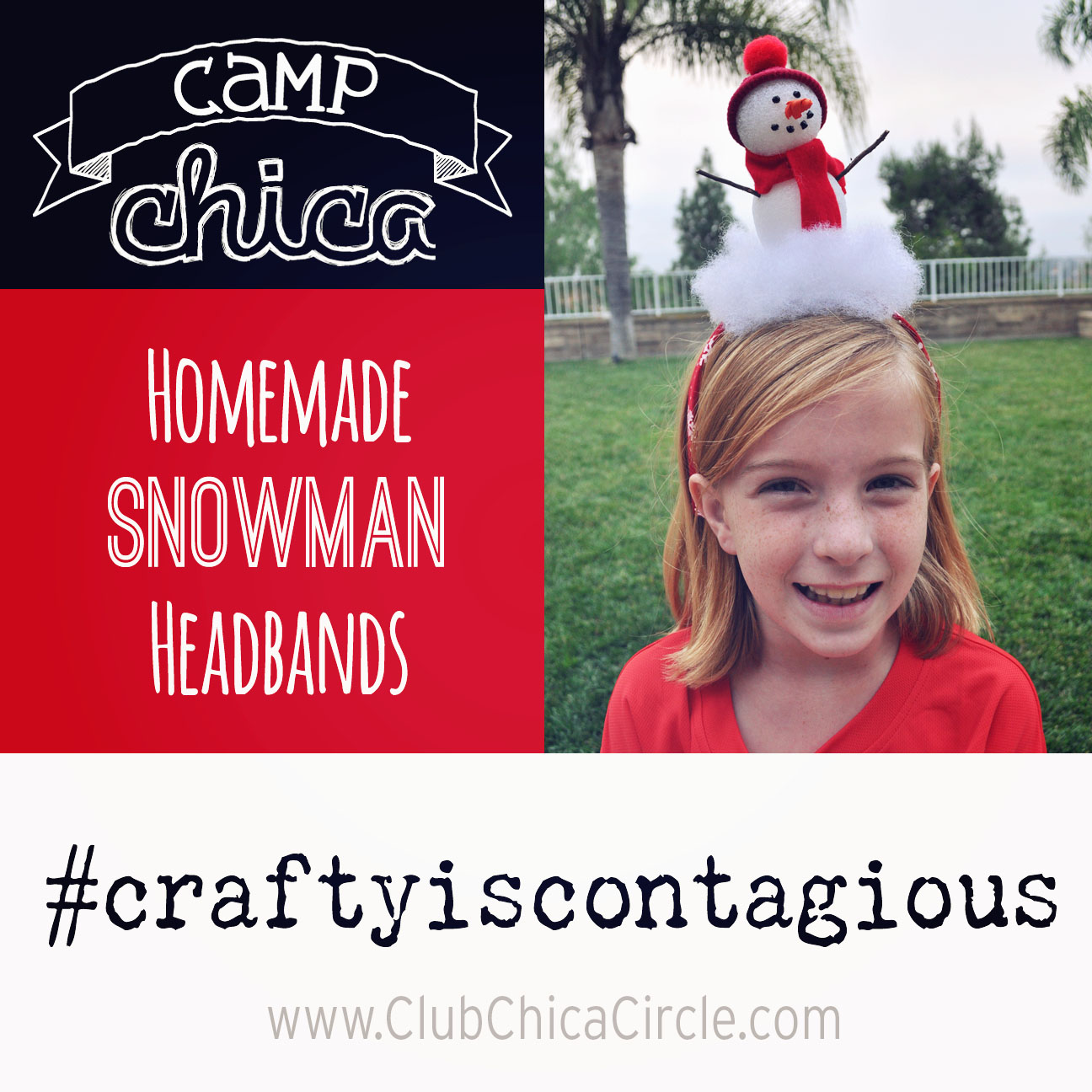 Today we are testing out a new venture, and we would really love your help.
This is normally where I would show you step by step pictures of how we made our headbands. But this time, we are testing our CAMP CHICA and showing you and your kids how to make it in an online course setting.
The concept behind it is to provide fun, easy, go-at-your-own-pace, inexpensive craft classes or projects in a safe, online video course classroom.
What we need from you are some willing crafty testers.
I've pulled this snowman headband DIY out of the archives. My daughter and I actually filmed how to make them way back when, but I never got around to photographing the steps.
If you want to get more details about the "class", check out this link here
In the class, I have put some class "bonuses" of fun holiday activity page printables, and also an extra video on how I topped a mason jar filled with candy with it, for a fun holiday gift idea.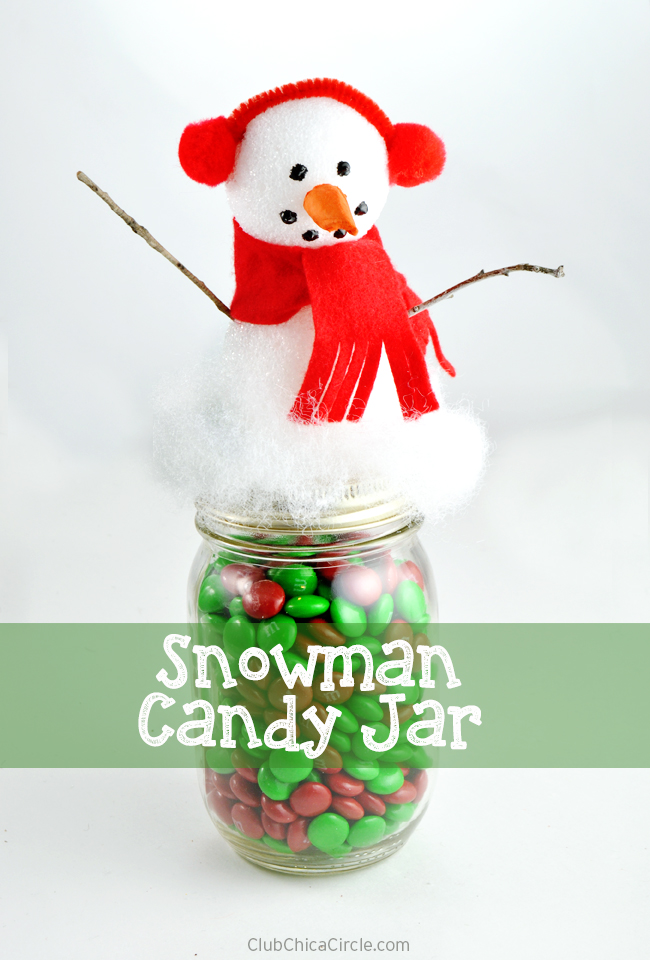 So, if you are up for a little crafty online adventure, we would love for you to try out our first CAMP CHICA course.
YOU COULD WIN $$$ TOO!
Because we "beta-testing" the course, anyone who signs up for the course and takes our survey is eligible to win $50.
After the holidays, we will be sending out a quick survey to all CAMP CHICA students in order to get feedback on the online crafty course experience. And then we will pick one random winner to receive a $50 gift card.
We would love to have you in the class! Will you please help us test out this new crafty venture?
Hop on over here to check out the full details.