Most days, I still can't believe I have a teen in high school. My girl has grown up with this blog and my crafty ways, and somehow time has flown by. And as she grows up, so do my crafty opportunities.
Part of the squad's tradition is to throw an end of year banquet celebrating the girls, and each parent is asked to create a scrapbook to commemorate and document their daughter's year. I knew this was going to be a fun assignment and I knew I could help the rest of the mom's on the team.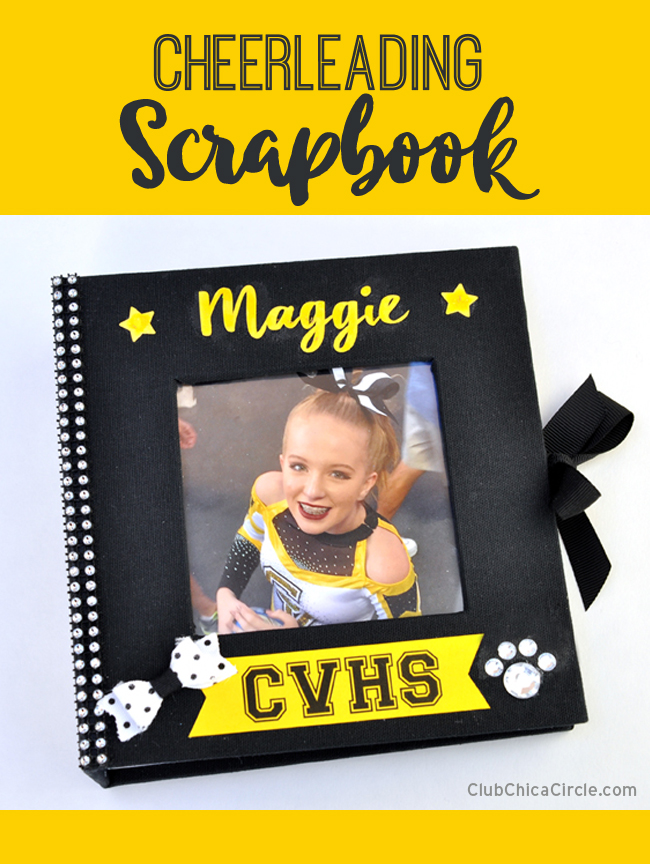 We were all give blank black photo books, and with no direction on how to decorate it. We all wanted the scrapbooks to have the same overall look, so I created a design that all of the other mother's could model for their own daughters. Their school mascot is a cougar, so I got a little create with the bling to create a sparkly paw print. And, of course you need a little glitz, right? The self-adhesive jewel strip made a perfect spine embellishment. I designed school banners to put on the front and spine, and added some flair with cute bow and paw prints stickers. And with a little help from my handy Silhouette Portrait, I cut out each girl's name to really personalize the covers.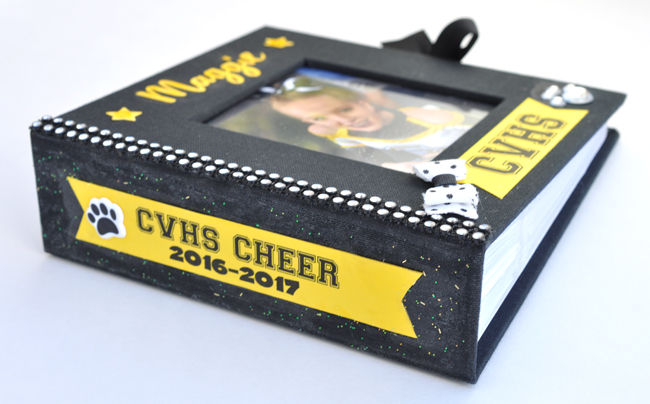 Here are the exact supplies that I used to put together the booklets.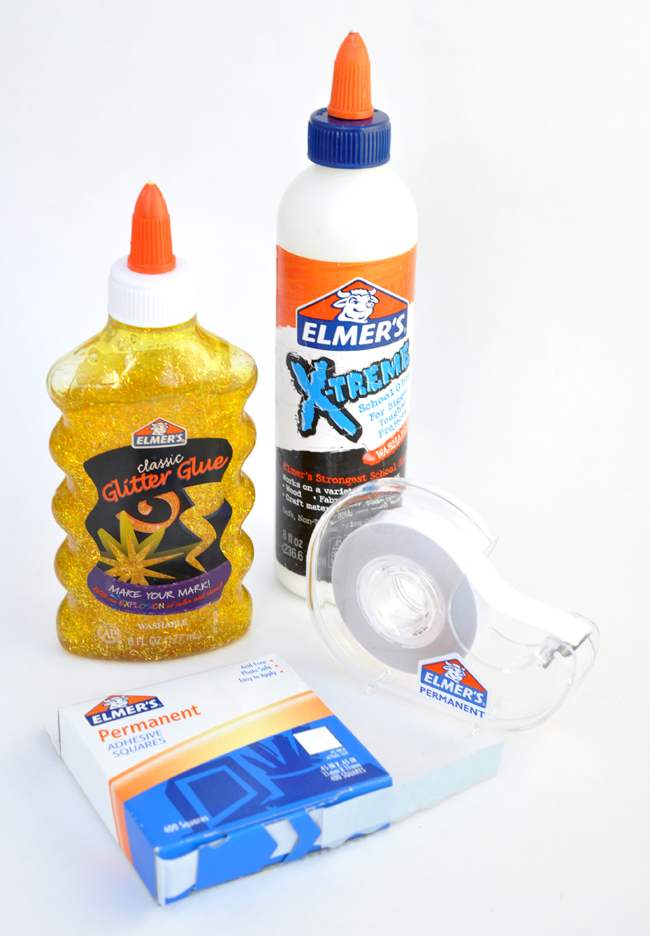 I used glitter glue on the spine to give it some sparkle, double-sided permanent tape to attach ribbons on inside and back covers. Regular tacky glue to attach the banners and names on the cover. And the adhesive squares were so easy to use when applying all the decorative elements and papers on the interiors of the scrapbook.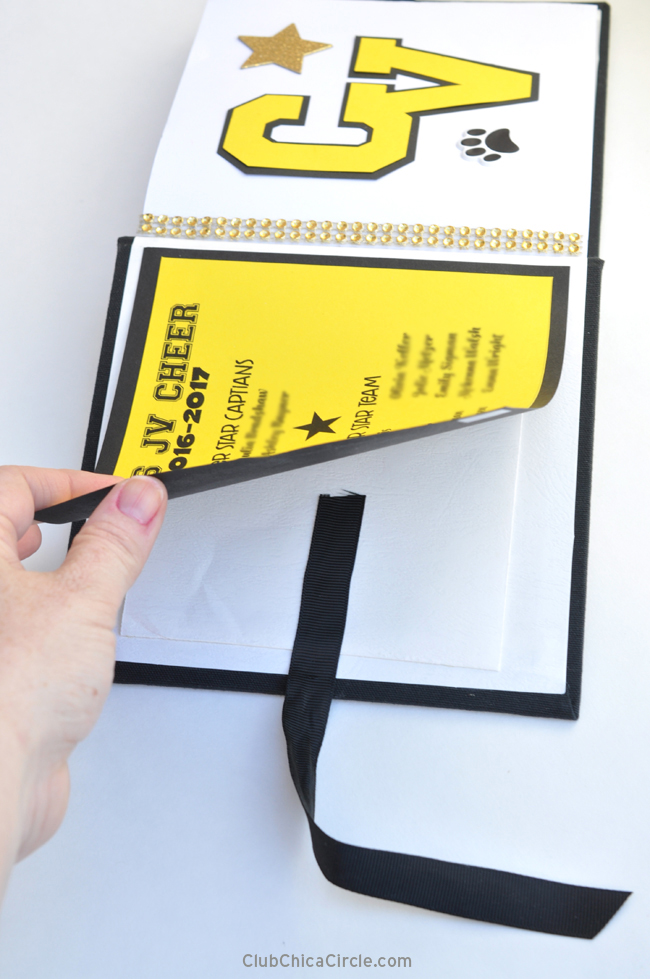 A pretty ribbon attached under decorative paper on the inside and back cover makes a really pretty bow closure for the book. I simply cut two 9″ strips and attached with double-sided tape.
Then came the fun part—to decorate each photo page or spread!
I started with a fun quote that I designed and printed on gold paper to match her school colors.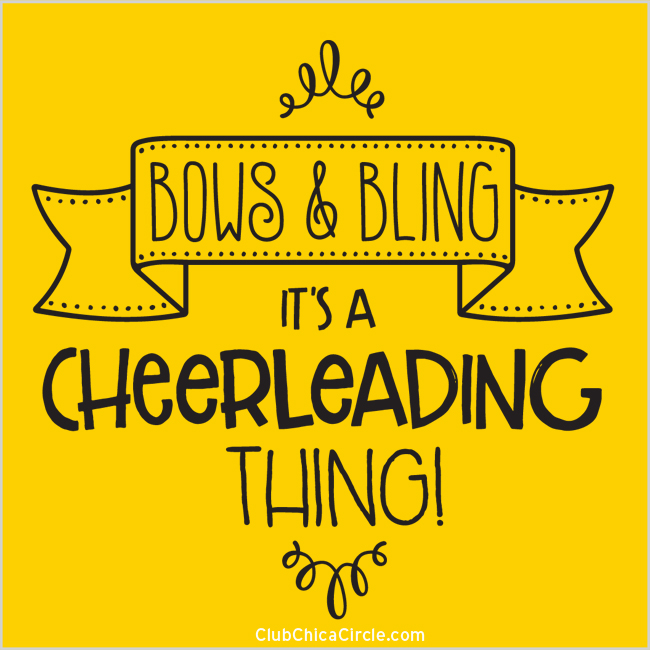 Next, I attached it onto cute paw print patterned scrapbook paper. Then with a little colored paper strip and fun washi tape, I added fun and flair next to the photo page.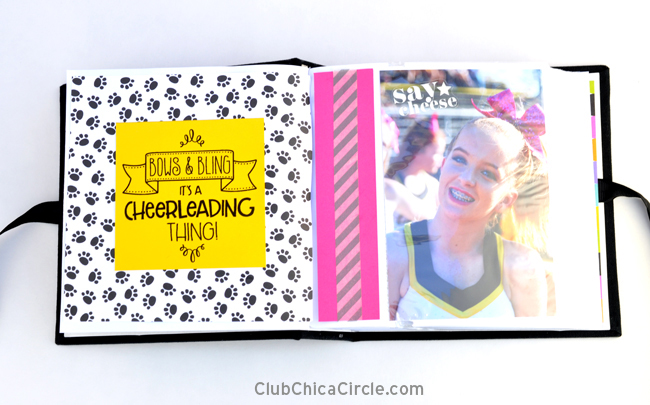 I love the clear stickers from Me&My Big Ideas Pocket Pages™ collection. I love that they are transparent and have such fun sayings that are perfect to scrapbook with.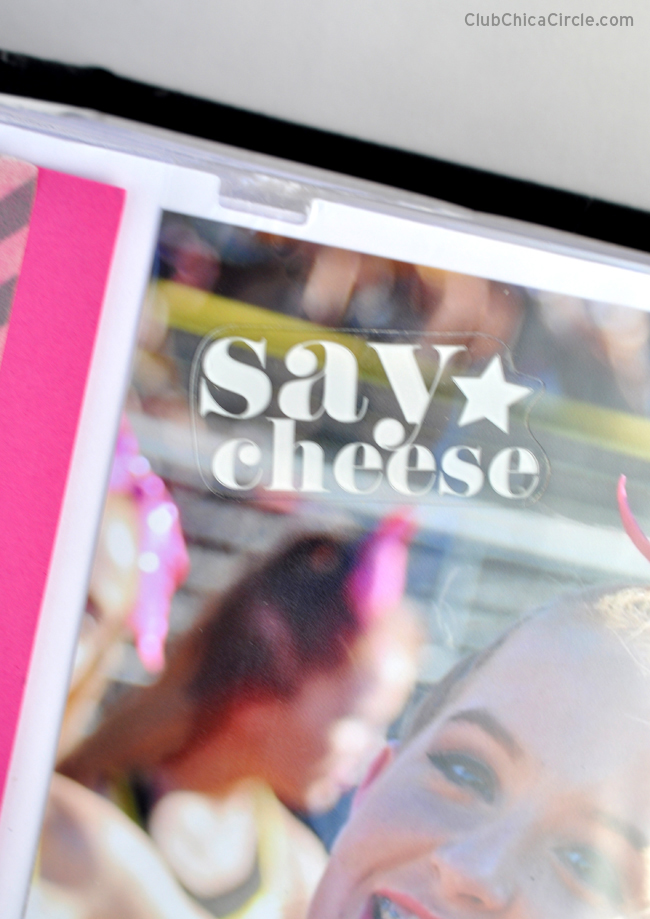 I also designed some dividers that everyone could use throughout the scrapbook for each cheer season.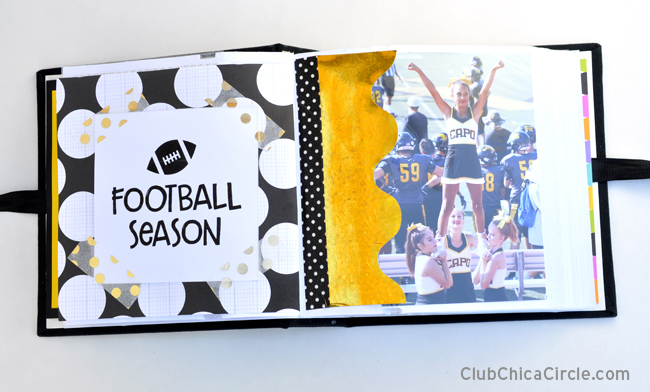 Again, washi tape really makes this page stand out, and that paired with a fun decorate border, this scrapbook is anything BUT boring.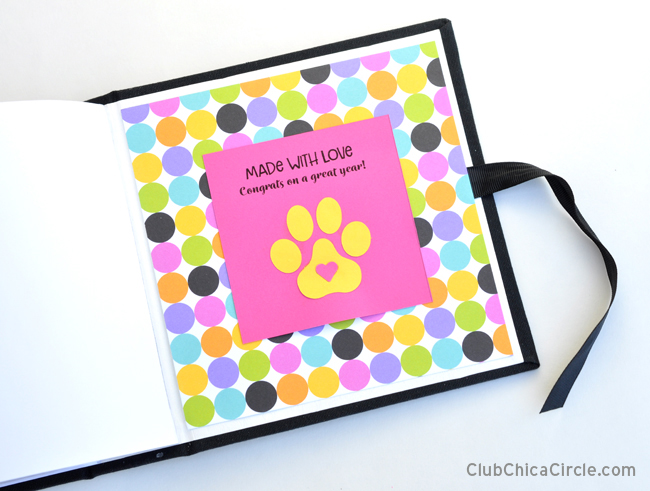 And I couldn't resist finishing off the books with a sweet message from me. I cut out a paw print with my Silhoutte machine and glued it on a colorful "made with love" message printed on pink paper. I used a heart paper punch to add a heart detail on the paw print as well. And then attached that to a colorful patterned scrapbook paper.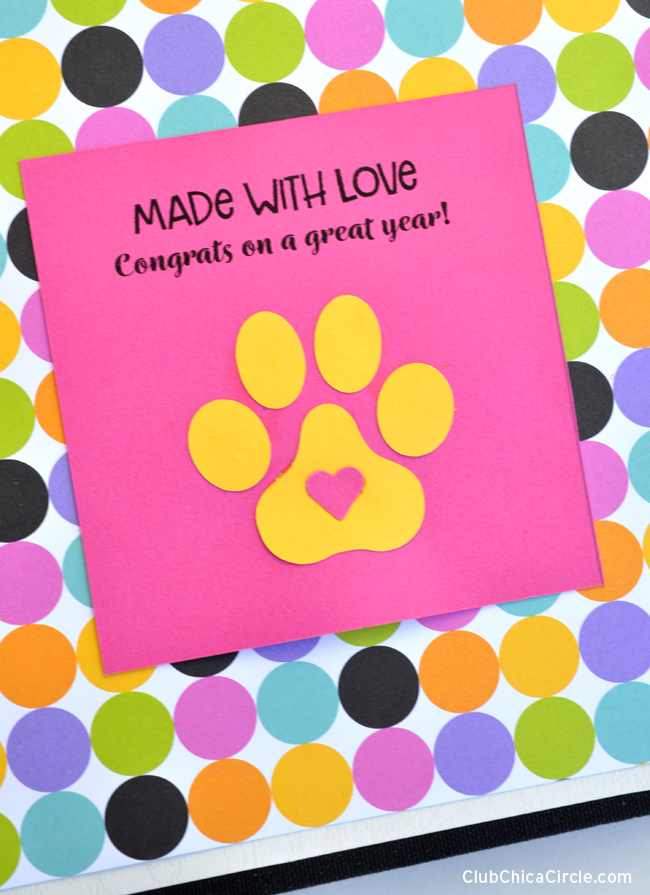 I really wanted my girl to know how much fun and love I put into her personal scrapbook so I added all kinds of little decorative details throughout—all the way until the end of the book on the back cover.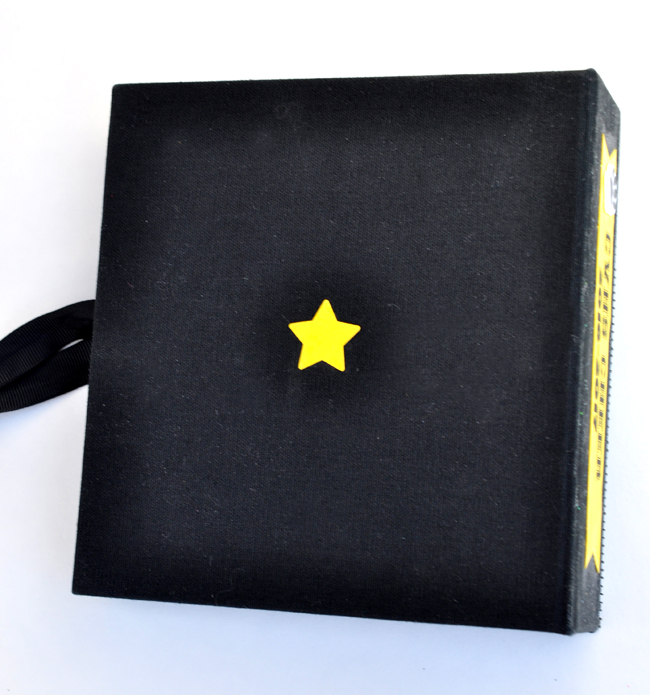 I just want her to know how much of a superstar she is to me!
As the end of her cheerleading year comes to an end, this cheerleading scrapbook is something she can treasure and look back on for many years to come.