I'm over at OCFamily today. Check out this super cute and quick homemade gift idea. Hand Dad a cup of coffee with his own personalized coffee sleeve this Father's Day.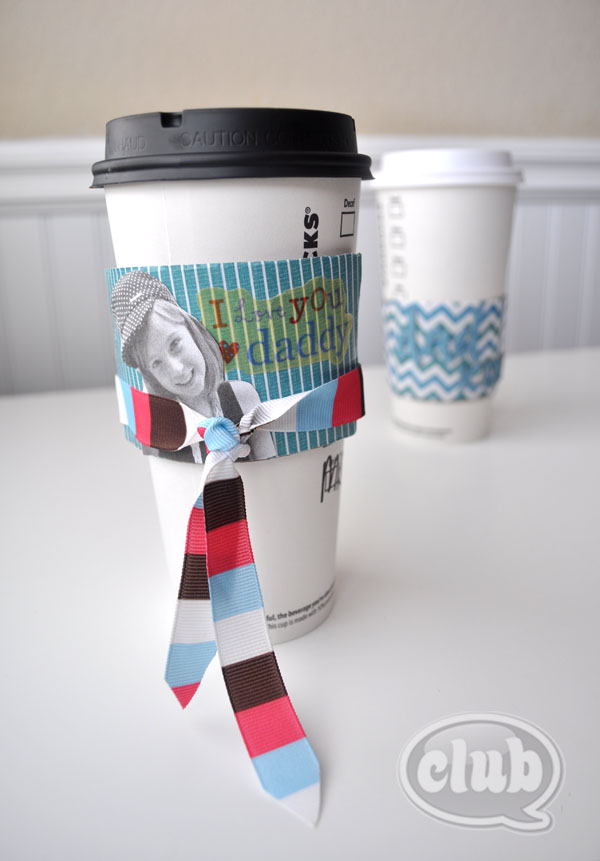 Here is what you will need to create your own custom cup of coffee for Dad: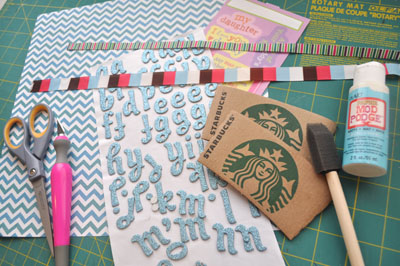 coffee sleeve
scrapbook or colored paper of choice
pictures, stickers, chipboard letters of choice
Mod Podge®
scissors or X-ACTO knife
sponge brush
ribbon of choice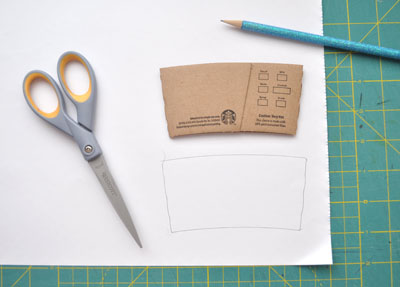 First, trace a coffee sleeve on the back side of a piece of patterned scrapbook paper two times for the front and back of the sleeve. Cut out with a scissors or X-ACTO knife.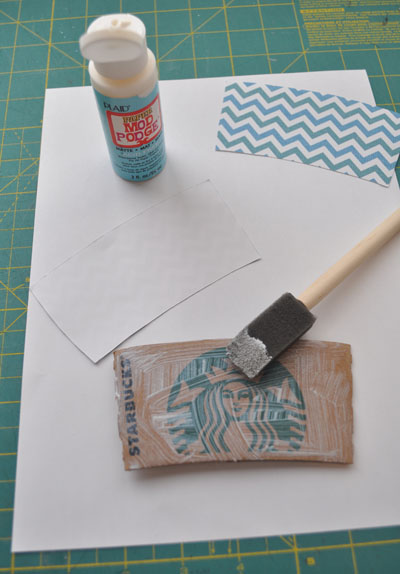 Next, brush on a coat of Mod Podge on one side of coffee sleeve. Place one paper cut out on top and add another coat of Mod Podge on top to seal. Let dry, and repeat for other side of coffee sleeve.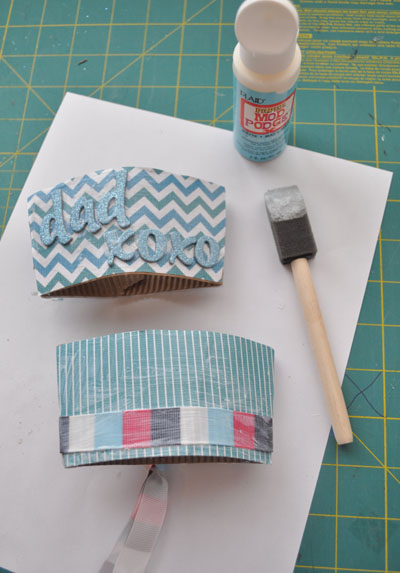 Add chipboard letters, stickers, or cutouts of pictures and attach with Mod Podge as well. I also attached a 1/2″ wide ribbon around one of the sleeves, and tied it like you would a men's tie on the front and clipped the ends into a triangle shape to resemble a tie.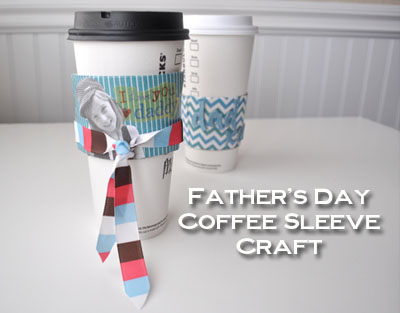 After the sleeve is completely dry, your custom coffee sleeve will be complete. Bring Dad a cup of coffee using this cool upcycled craft!
Happy Crafting!
The following two tabs change content below.
I'm the crafty maven, and I'm on a mission to spread craftiness. With a fine arts degree, over 15 years experience in children's publishing, and a savvy, stylish, sassy tween daughter, I come armed with perspective and passion to inspire tween girls and their mothers to be crafty together.
Latest posts by Pauline Molinari (see all)