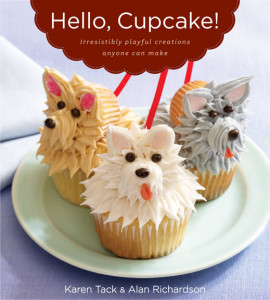 We recently set aside an afternoon during Spring Break for our resident tweens and myself to create cupcakes inspired by the cool inspirational cookbook Hello, Cupcake! Authors Karen Tack and Alan Richardson have really done a great job making the instructions easy to understand and the projects too tempting not to want to try them out. Crafting these cupcakes is a perfect way for you and your tween to have fun and create some lasting memories as well as yummy treats!
What I especially appreciated as a mother, was the use of everyday items vs. fancy baking items. For instance, frosting is piped on using Ziplock® bags by cutting different sized holes at one corner to get the desired effect. And with the use of a variety of candy and sprinkles, your imagination is the only thing holding you back.
Here is how we approached the afternoon and commenced the testing:
Setup:
First, I shopped for the supplies (a variety of candy with different sizes and shapes, sprinkles, cake mixes, a variety of frosting). I suggest getting chocolate frosting and a bunch of vani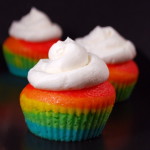 lla frosting that you can use to separate and tint with food coloring. To also save time, I baked two batches of cupcakes the previous day. The girls requested red velvet and vanilla. I was inspired recently by Baking Bites to try tinting the cupcakes too. Once I saw these rainbow cupcakes in a recent post, I knew I had to try. I chose to tint just 3 colors of batter for a springtime mix of yellow, pink, and green – loevly!
Get Creative:
Set out bowls of candy and various toppings.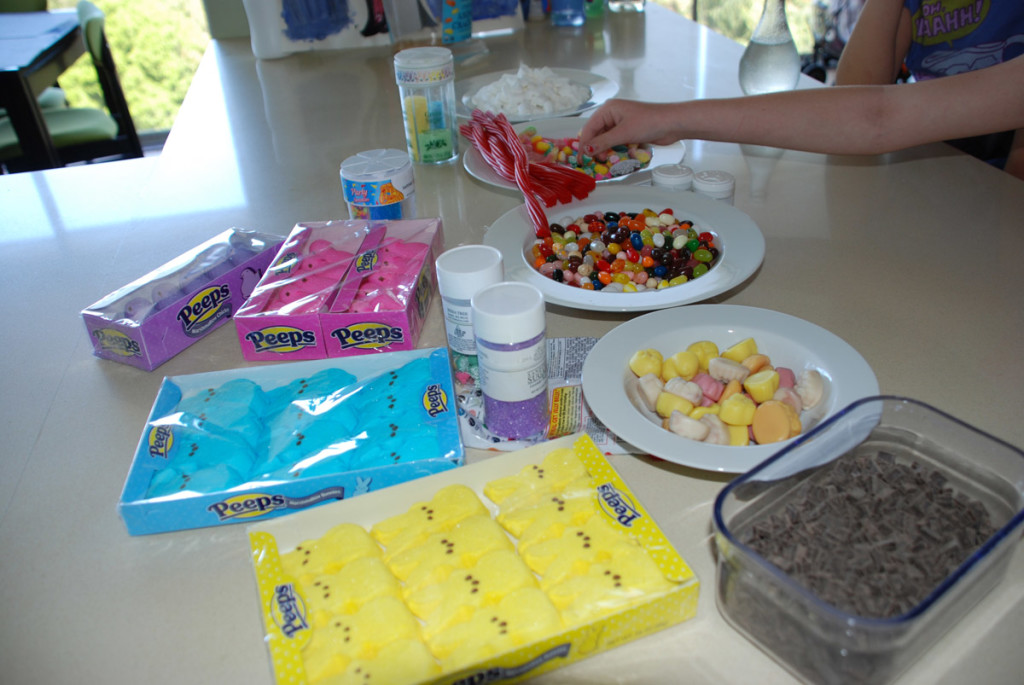 Next, gather your willing participants, and tint your frosting, and set out your unfrosted cooked cupcakes.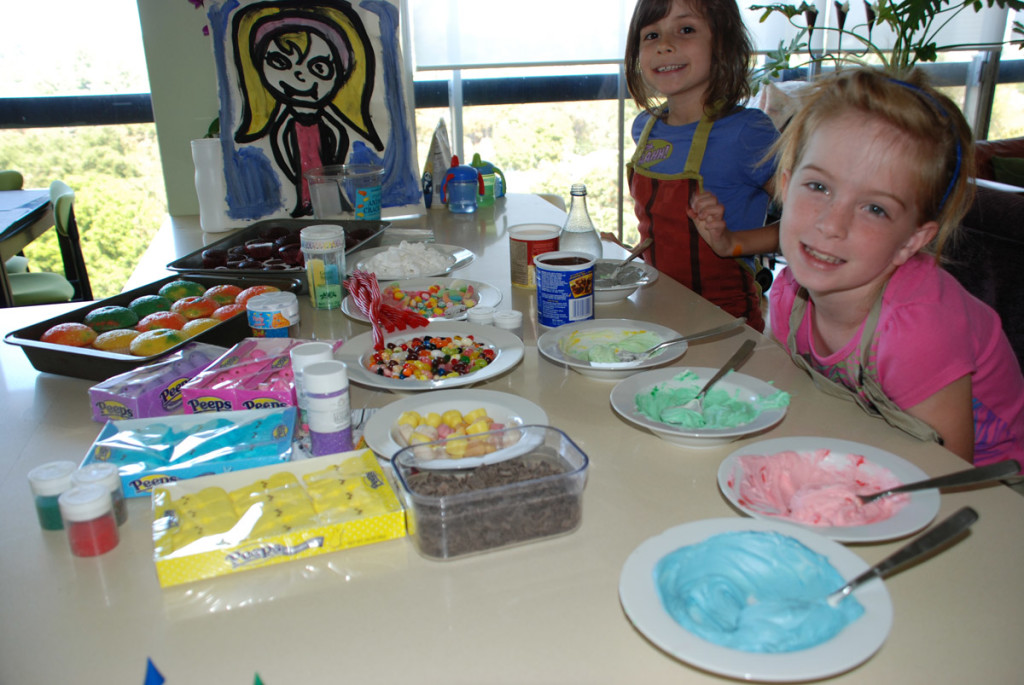 With, the Hello, Cupcake! book set out for inspiration, practice some of the frosting techniques in the book with your Ziplock® bags filled with various colored frosting. Both girls chose to start with trying to create a puppy cupcake. Who doesn't love puppies? I have to tell you, it is the first time I have tinted icing gray.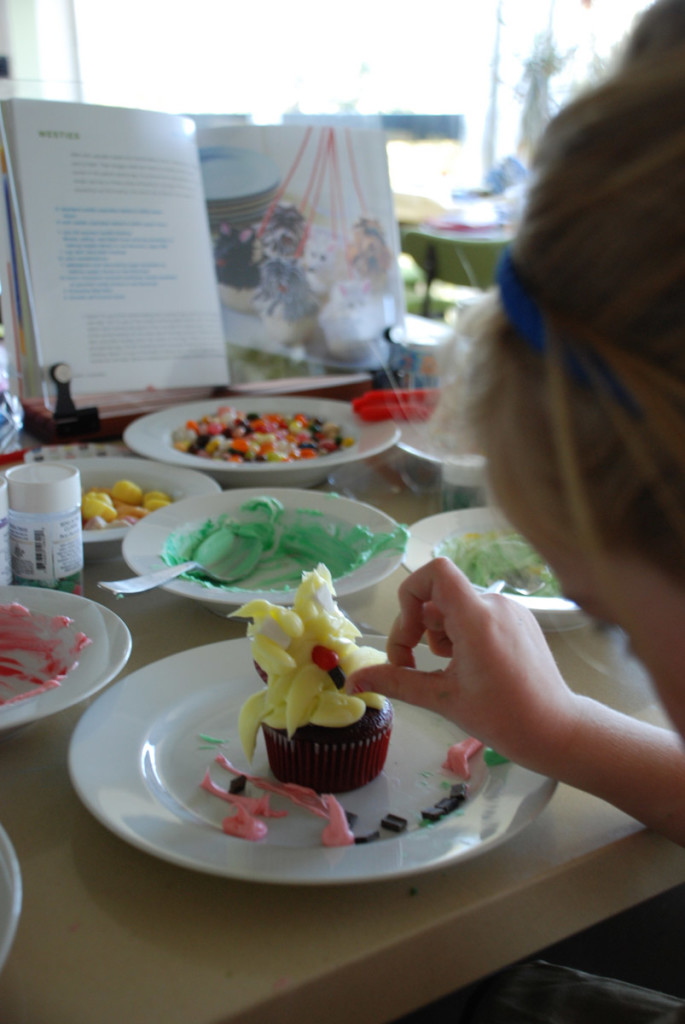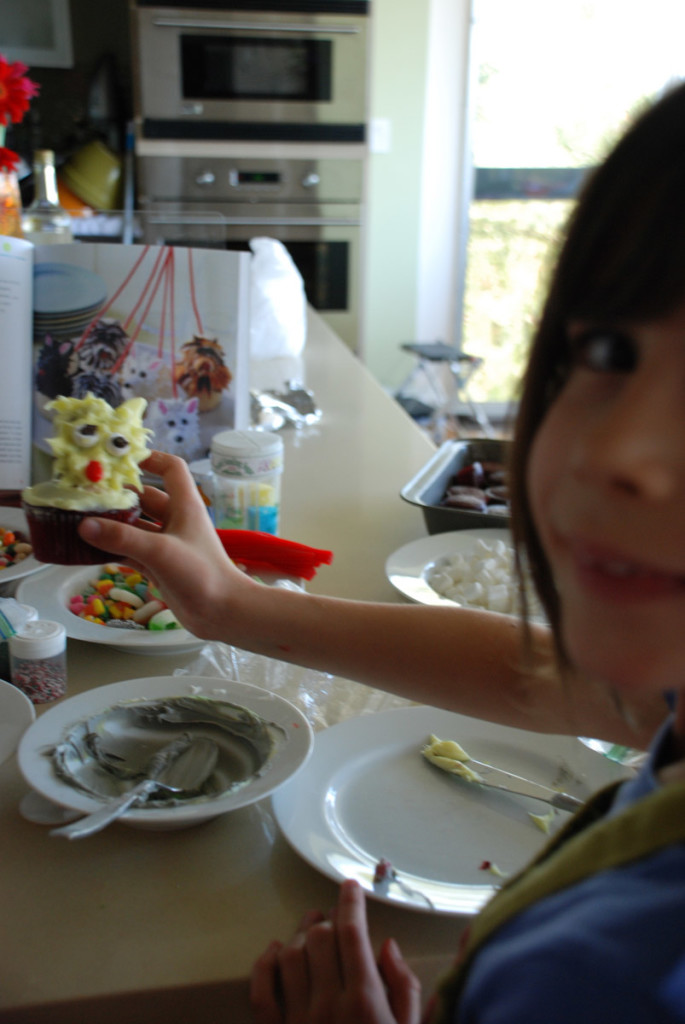 Then we just went to town. I have to say, I loved making my own cupcake creations. This is one of those times that as a mother, I would say it is OK to play with your food! Be prepared to get a bit messy, but also to have lots of good clean fun!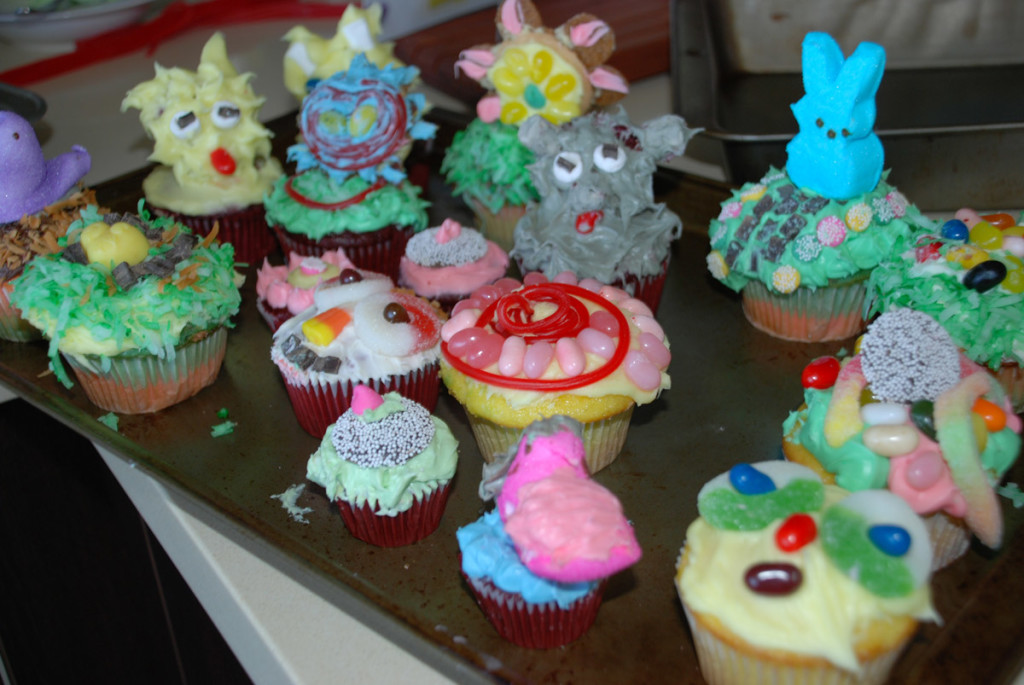 After our masterpieces were complete, we put them on trays and walked around handing them out to the neighbors to enjoy.  We give the book Hello, Cupcake! a big thumbs up.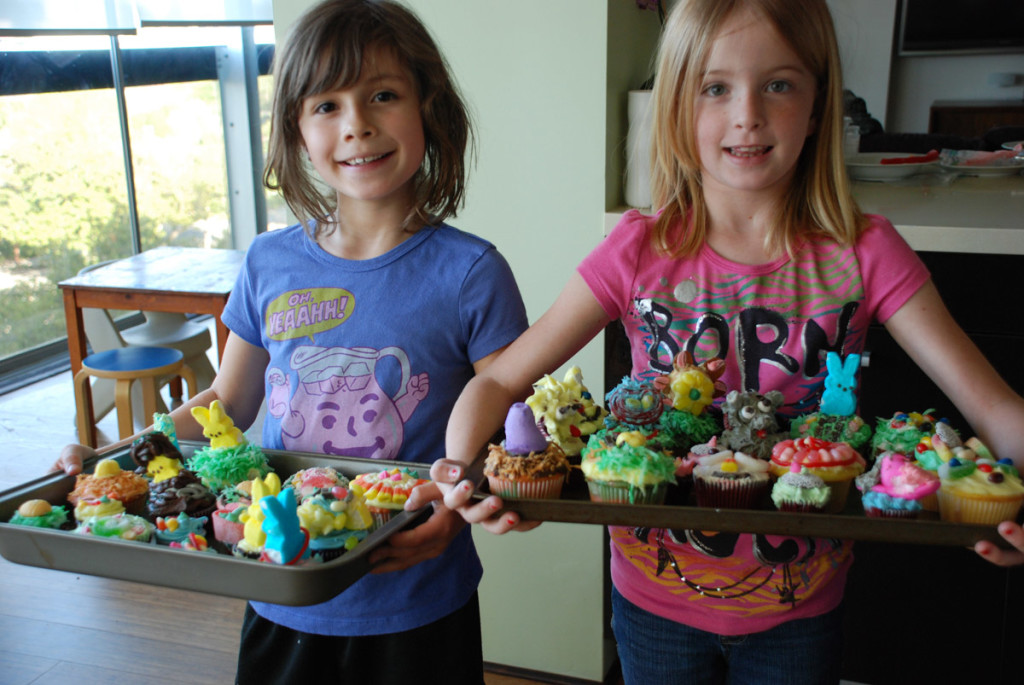 For more fun and inspiration, check out this video on how to create the rubber ducky cupcakes from their new book, What's New Cupcake?