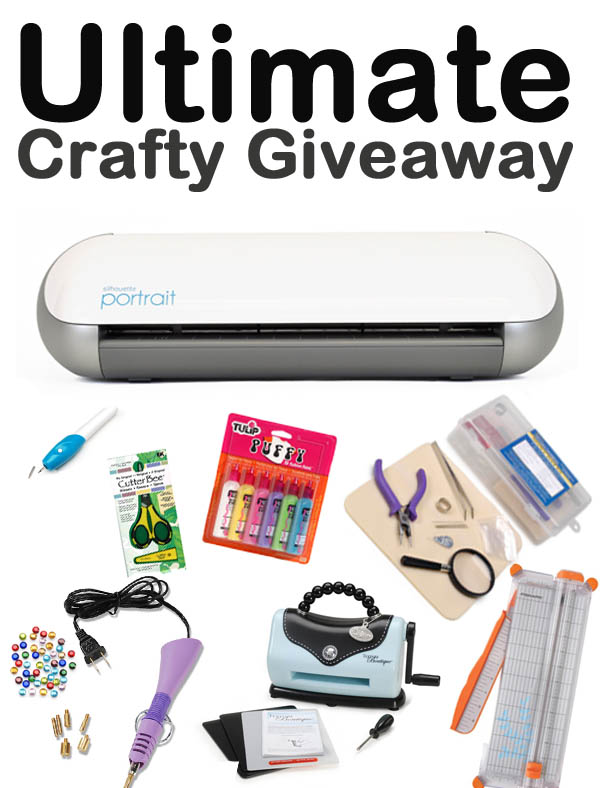 It's a good day to kick off a fantastic giveaway! I just recently purchased my very own Silhouette Portrait machine, and that's what I intend to spend my Sunday playing with!
I'm super duper excited to share this giveaway with all of you today! I got together with some of my crafty friends, and we're giving away over $250 of craft supplies, including a Silhouette! Um, yes, that's right – a Silhouette. Follow along as I share some crafty uses for the Silhouette, but take a look at some of the many other craft supplies you could win!
It's like an early Christmas present for one lucky reader!
All you have to do is follow some awesome crafty bloggers on your favorite social media channels. And even if you don't win the big prize, you'll still get inspired all year long by these crafty gals!
Wait for the Rafflecopter widget to load below, then join in on the fun and good luck!