I've tried painting on many surfaces, but have you ever tried painted or stamping on feathers?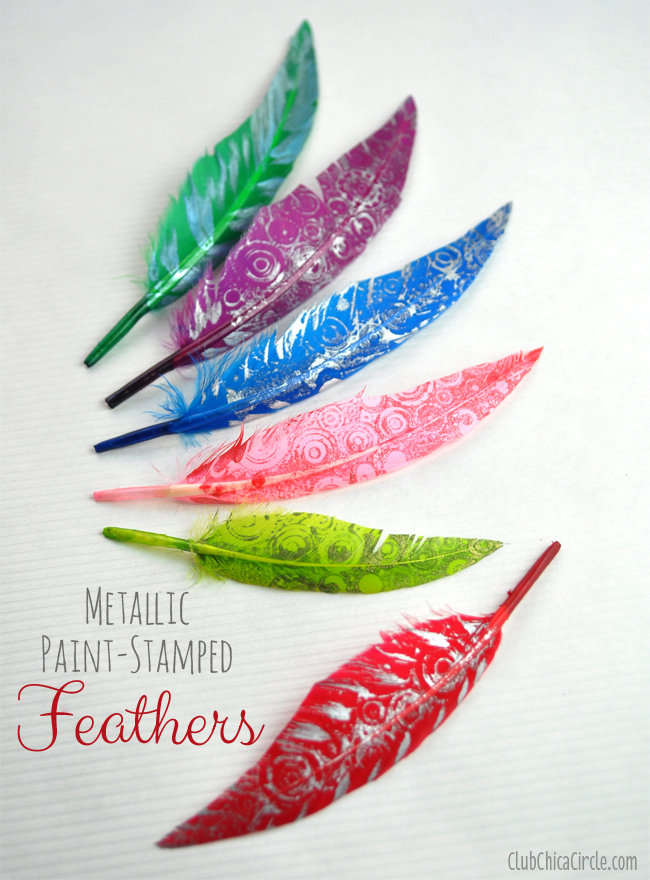 It's so easy, and I actually got some really cool effects by stamping metallic paint onto colored feathers that I found in my local Michaels store.
I'm featuring the full tutorial over at the DecoArt blog here. I used DecoArt Metallics paint and rubber stamps to decorate these fancy feathers.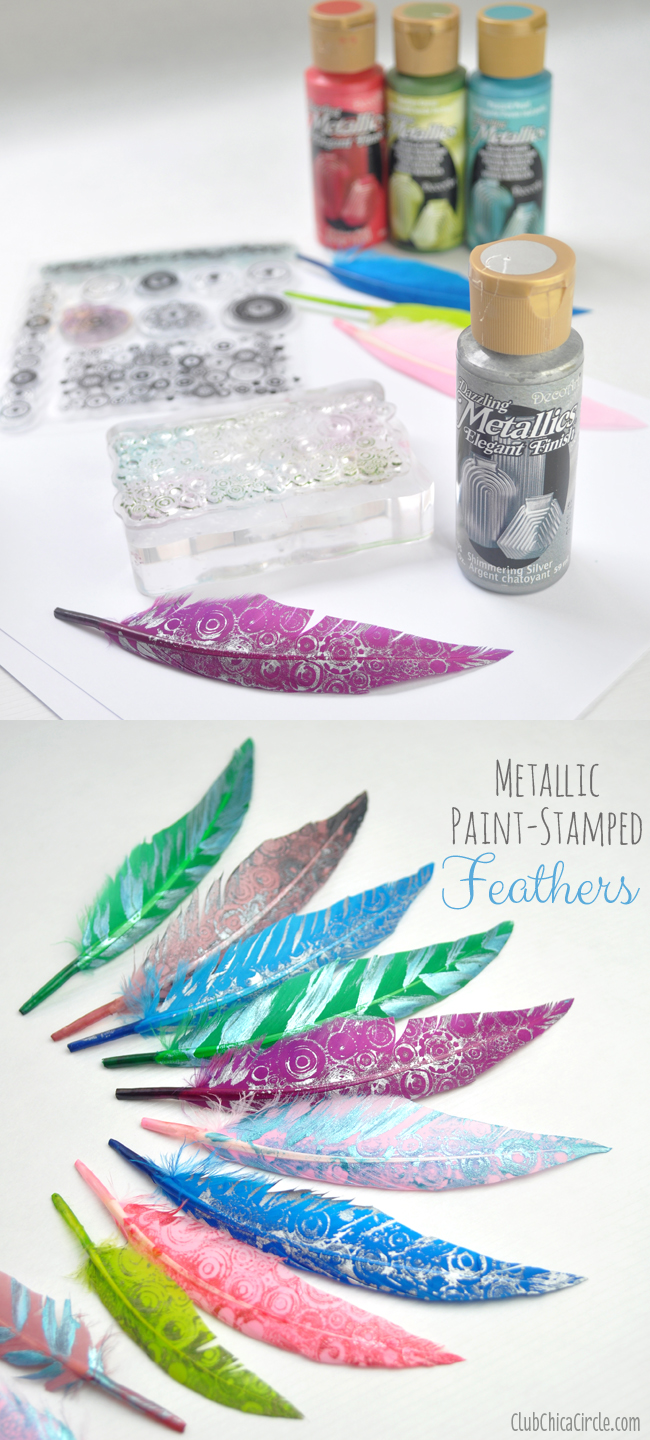 Once I started decorating the feathers, I couldn't stop. And then I needed to embellish something with them, of course.
I thought they made perfect hair accessories!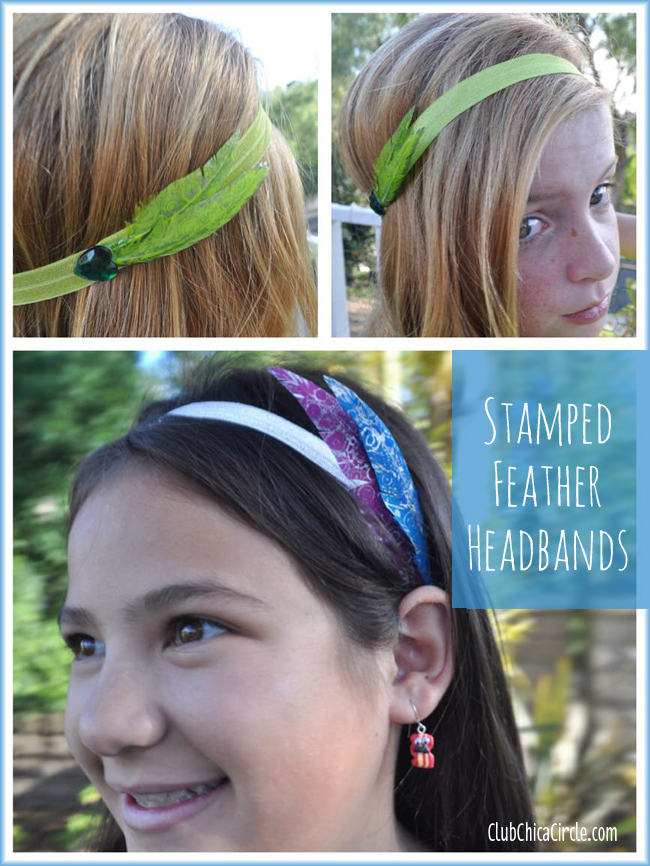 Along with stamping on feathers, I also had some great results with simply painting metallic stripes onto them.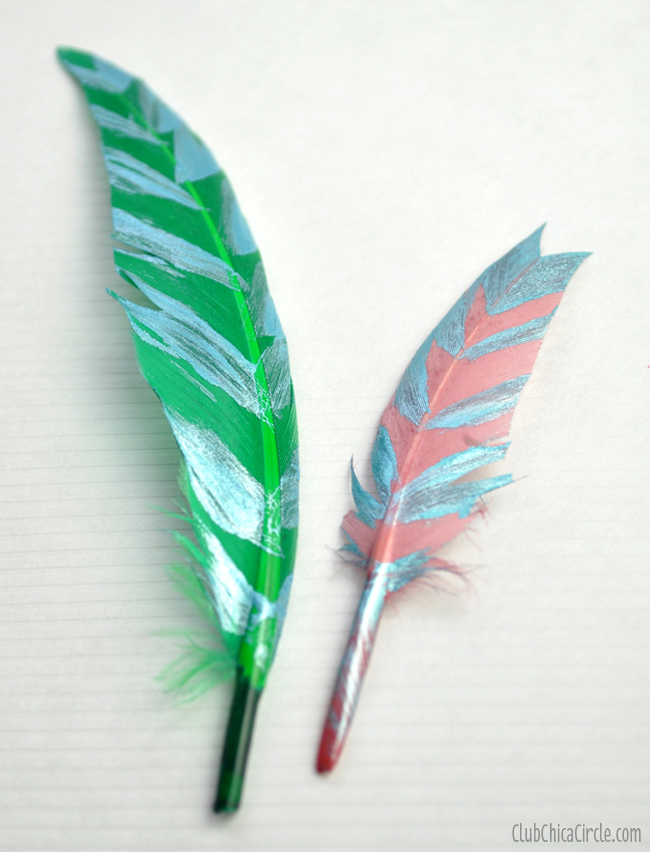 Once I had my fancy painted feathers, it was really easy to turn them into cool headbands.
First, I started with colored elastic. I bought the set pictured below through one of the Pick Your Plum daily deals, but I know you can find some at your local craft or fabric store.
I cut a length (about 18″) of elastic and tied the ends together making it tight enough to use as a headband.
Then it was just a matter of gluing coordinating feathers on one side. I added some large jewels as well at the feather points for extra fashion flair.

That's it – instant fancy feather headband!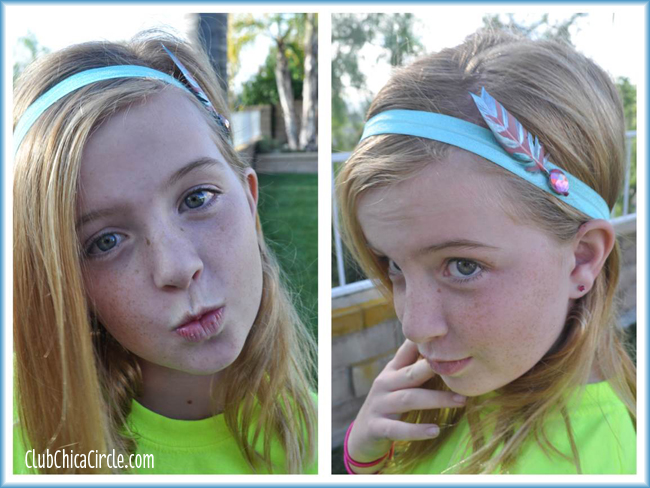 I think the expression on my girl's face says it all. These headbands just add the right amount of sass and flair!
Work it, girl! Check out my Metallic Paint Stamped feather tutorial here, and get crafty!
Happy Crafting!
If you liked this post, and want more, you can subscribe to be on our mailing list here, and make sure to get your free Cupcake Toppers Printables for Every Occasion.

Feeling social? Follow ChicaCircle on Facebook or Twitter, and follow me on Pinterest or Instagram.