Summer here we come…..
It was my tween's last day of the 4th grade today, and she ended the year with her own, true to form, fashion statement.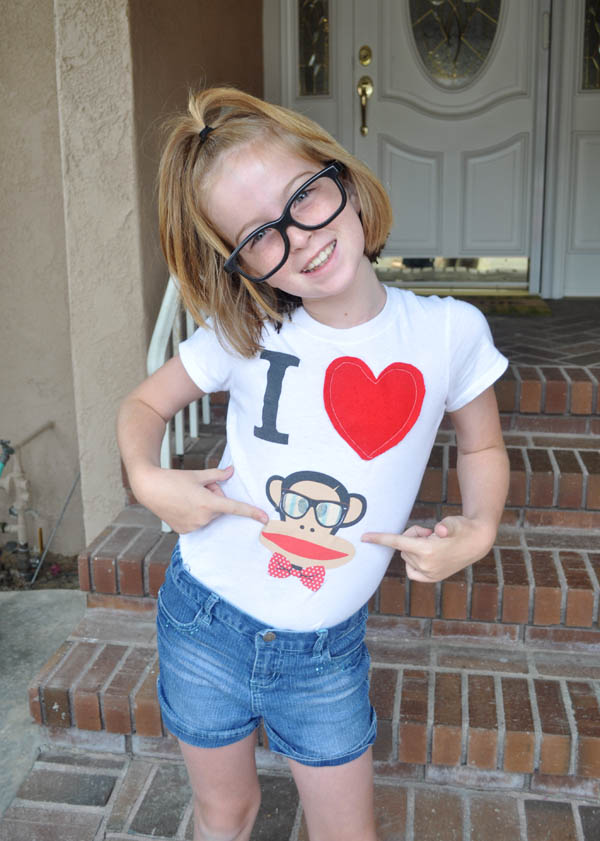 We had a lot of fun with our homemade gifts for teacher appreciation week, but this time we wanted to send her teacher off with a fun summer themed gift. I raided the Target and put together a few fun things perfect for a day at the beach or pool. We filled a beach tote with a couple magazines, a beach towel, sunscreen, yummy snacks and treats, and notecards. This makes a perfect homemade gift idea for a teacher to end the school year!
The hard work is done and we had a great 4th grade year, and we are all ready for summer!
Oh, and speaking of last days… today is the last day to enter to win a signed copy of this fabulous cookbook recently reviewed by one of our tweens – Food 2.0 – Secrets from the Chef who fed Google. Enter today!
Good luck and happy crafting!
If you liked this post, and want more, you can subscribe to be on our mailing list here.