Have you ever made one of these woven potholders using a small metal or plastic loom and cotton loops?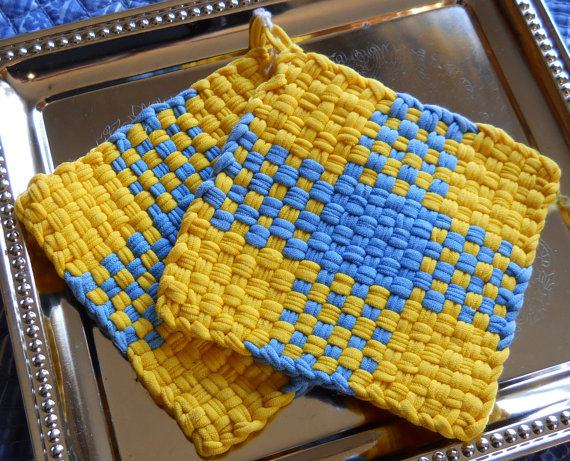 Growing up in the 80′s, I sure do! I even found a listing on Etsy for "vintage loop woven pot holders" that say they were made in the 80′s and never used. Guess what? This crafty craze is still around for the next generation of tweens. My tween loves to use these loops in other crafty ways, and wanted to demonstrate how to finger weave with them to create some fun and colorful accessories. Summer is upon us, and this is a great boredom buster, travel-friendly craft. You can buy just a bag of refill loops, and be well on your way to some finger weaving fun.
Here's a quick video tutorial on how to finger weave with loops:

And a mini pictorial DIY to help as well:

Simply start by twisting 2 loops around your four fingers. Pull the bottom loop over the top one and over the tips of each of your fingers.Continue with another loop twisted on your fingers again. Keep pulling the bottom loop over the top one and over your fingers, and you will create this cool woven snake pattern.
My tween likes to use them as accessories like a scarf: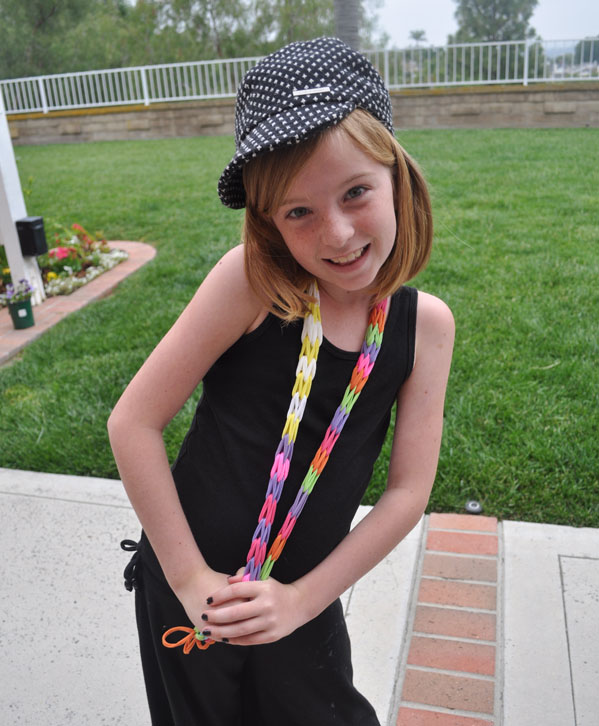 or a cool colored belt: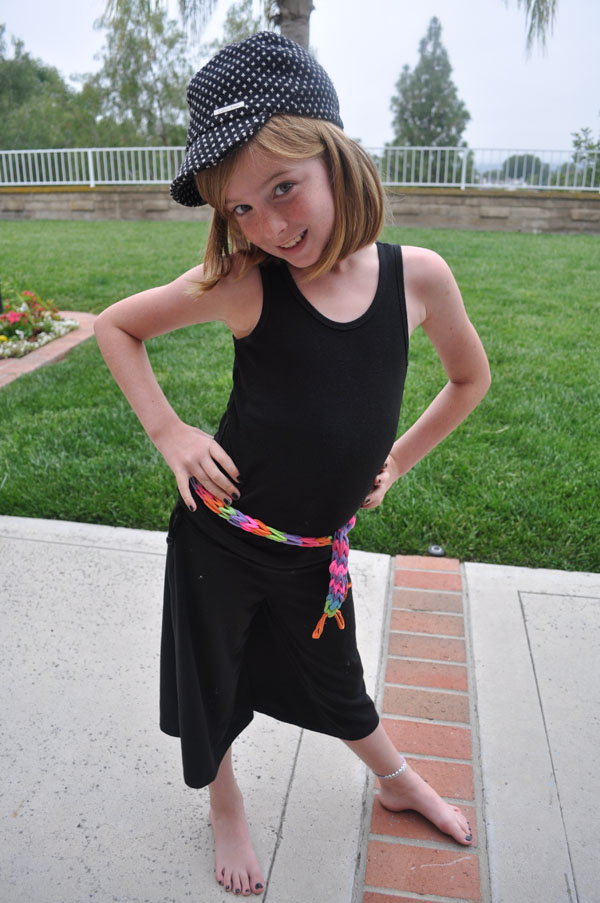 Whatever you turn your finger-woven creations into, you will have a blast making it. Super simple and satisfying!
Happy crafting!
If you liked this post, and want more, you can subscribe to be on our mailing list here.
The following two tabs change content below.
I'm a crafty mompreneur with an affinity for pink. With a fine arts degree, over 15 years experience in children's publishing, and a savvy, stylish, sassy tween daughter, I come armed with perspective and passion to inspire tween girls and their mothers through creativity.
Latest posts by Pauline Molinari (see all)
This entry was posted on June 12, 2012 at 9:33 pm and is filed under Be a part of our village, Blogroll, Craft ideas, DIY, Friendship crafts, Get Crafty, Most Popular Posts, Things we ♥!, Videos. You can follow any responses to this entry through the RSS 2.0 feed.