Share the craftiness
345
0
0
23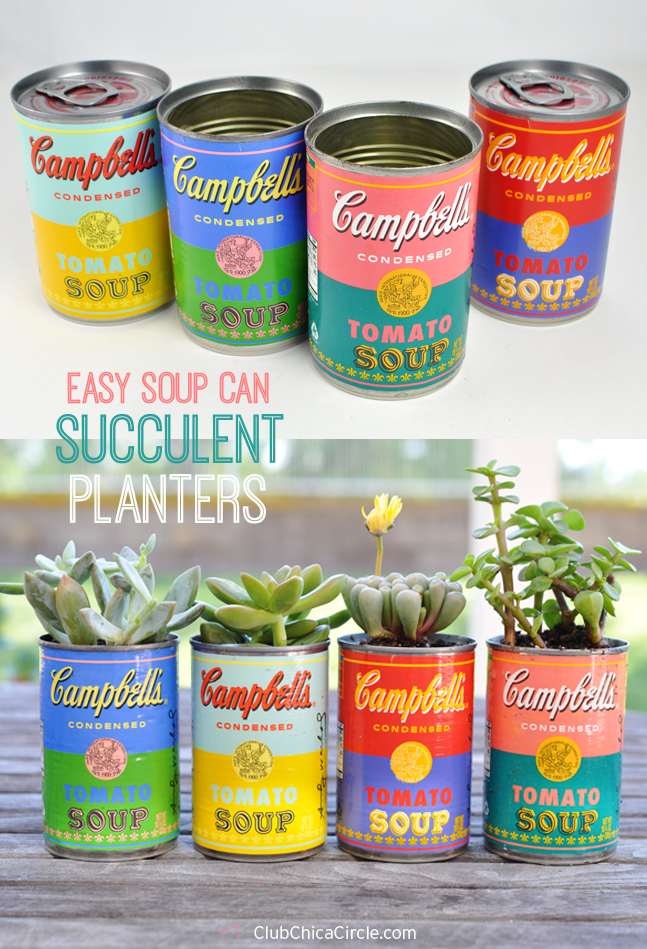 Ok, I admit. I can be a craft hoarder. Whenever I see something that I know will make a great DIY or craft project – either by upcycling it or reinventing it, I grab it. I may not craft with it right away, but I do have a stash of things there are in what I call the "someday" pile. These limited edition Andy Warhol Campbell's soup cans are the perfect example of this. These were printed and found in Target stores in 2012, which was the 50th anniversary of Andy Warhol's iconic soup can artwork. When I saw them, I grabbed up a dozen of them. I didn't buy them to batch a ginormous batch of tomato soup. I wanted them for the shear cool art factor of them, with the pure intention of upcycling them. = )
I just received the brand new dishwasher-safe Decoart® Decou-Page™ and I couldn't wait to try it out. I thought my stash of soup cans were the perfect tester project!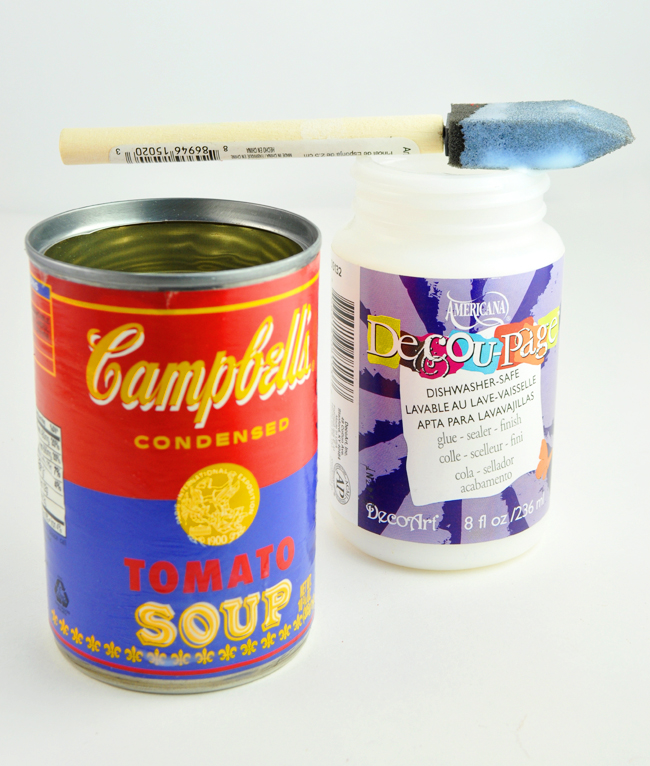 It isn't that I really needed my cans to be dishwasher-safe, but I wanted to upcycle them into pretty succulent planters and when I watered them, I wanted to make sure the labels were sealed for good.
I carefully emptied out the soup from the cans, trying not to get the labels wet while I rinsed out the insides. I used a paper towel to remove any excess. BE CAREFUL when wiping out cans. After removing the pop-top lid, the top edge is really sharp. I learned that the hard way!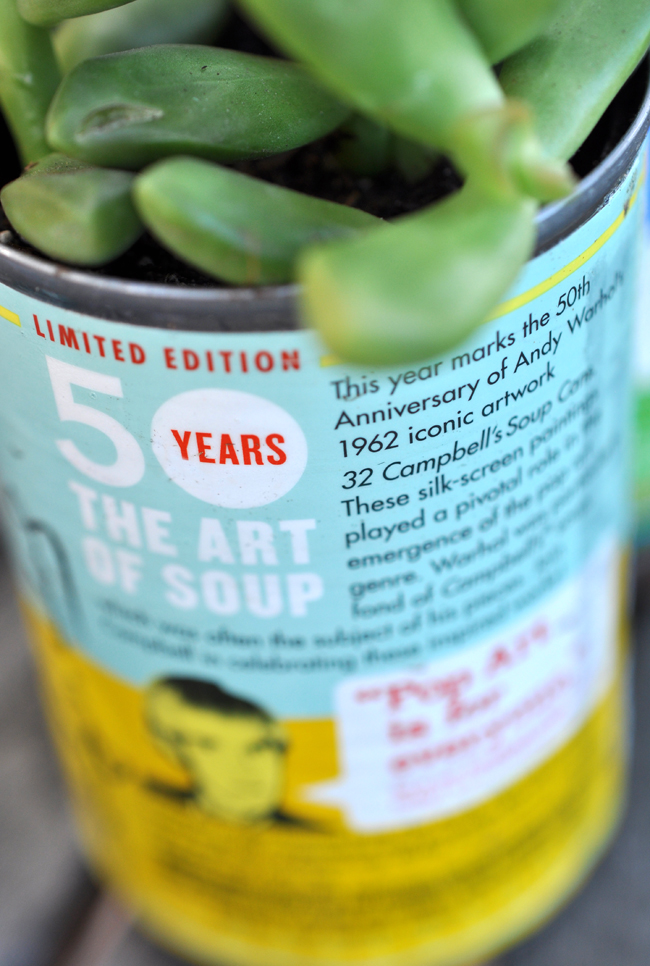 After my cans were clean and dry, I applied a thick coat on the outside of the can, right on the label.
I let it dry for an hour and applied a second coat. The true dishwasher-safe surface is set after 14 days of curing.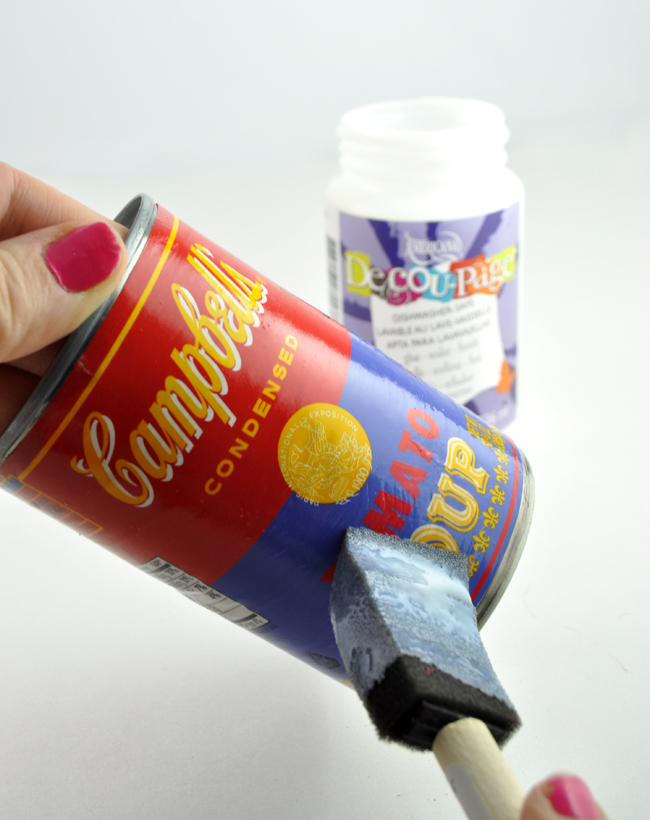 I went ahead and planted pretty succulents in each of them.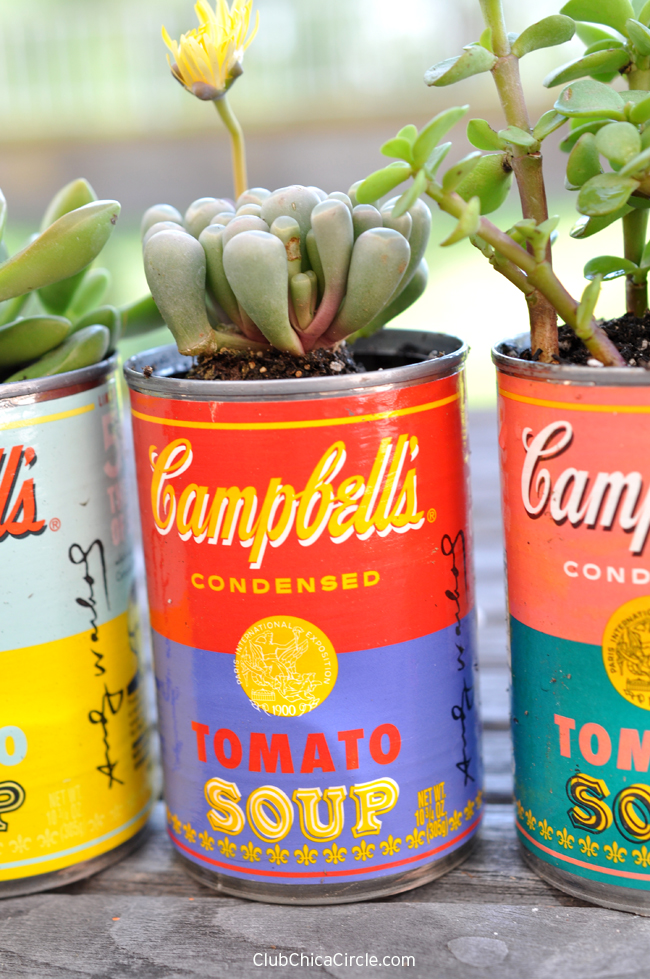 I love how they turned out, and they are just the perfect amount of pop art and pretty!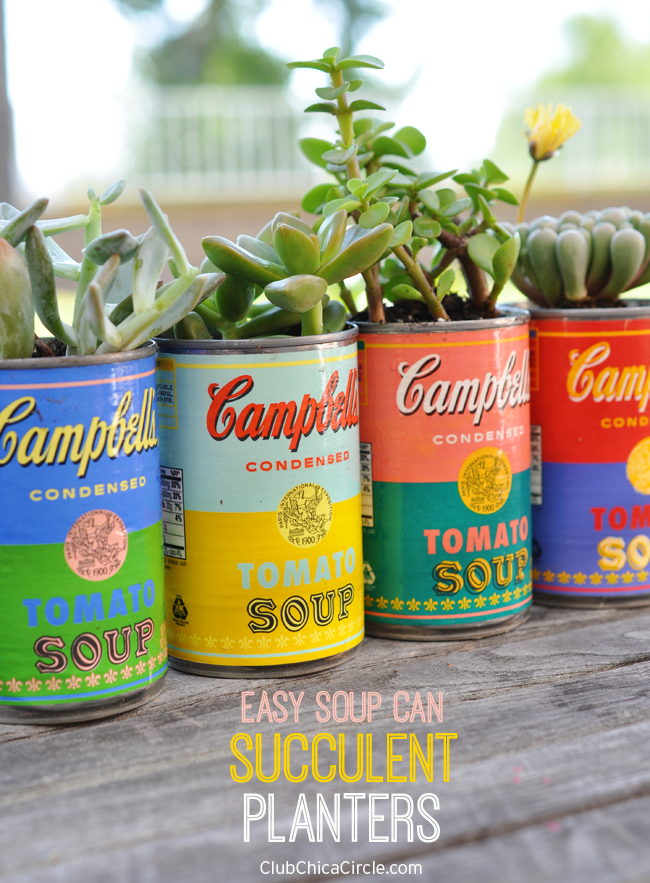 You can try with with pretty patterned scrapbook paper on an cleaned out can as well. Such and easy and fun upcycle craft project.
Enjoy!